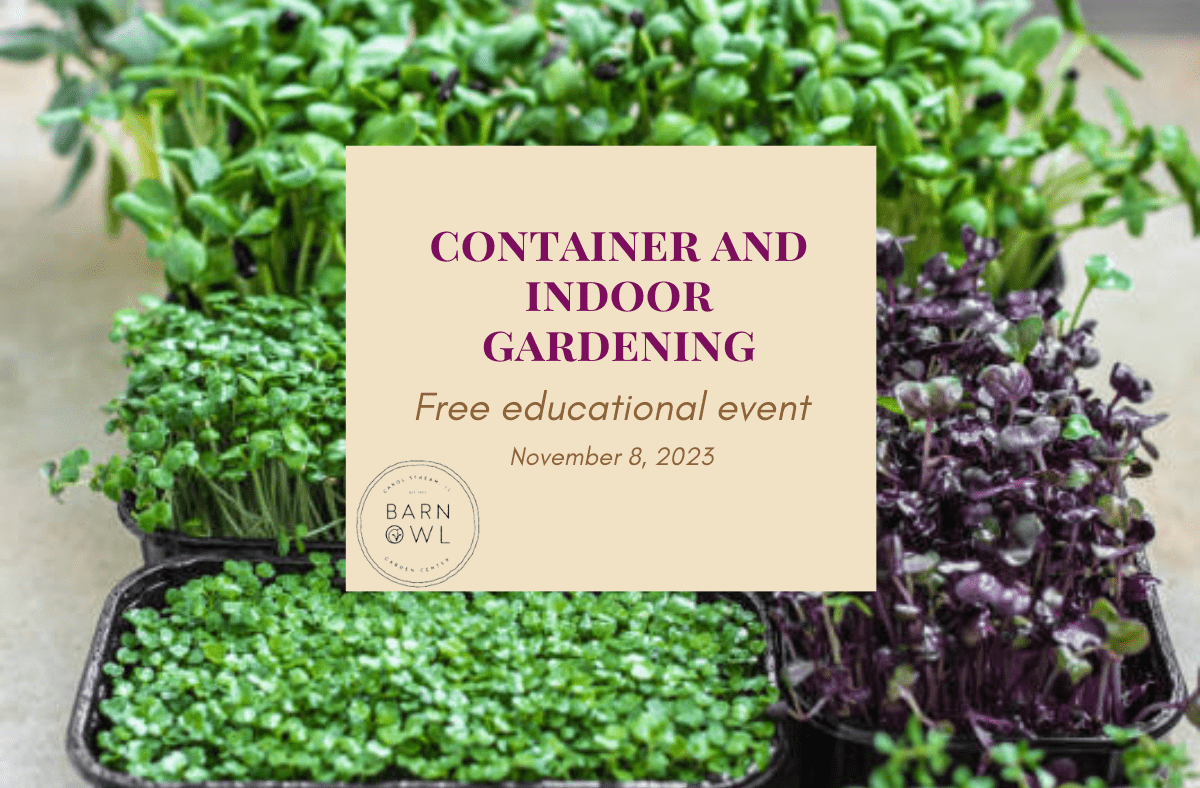 Free Educational Workshop: Container & Indoor Gardening
learn about microgreens and more at Barn Owl Garden Center
Date:

November 8, 2023

Time:

6:00 p.m. - 7:30 p.m.

Location:

Barn Owl Garden Center
food-growers-event . workshop
Questions?
Contact us at [email protected] .
EDUCATIONAL WORKSHOP: CONTAINER & INDOOR GARDENING
Extend your food growing season through the winter and enjoy the nutritious benefits of microgreens and sprouts. Join us at Barn Owl Garden Center in Carol Stream for a FREE event offering tips and resources on edible growing indoors. From 6:00 – 7:30 p.m., The GardenWorks Project's Programs Manager, Amanda Bryant, Anna Haak of Redeeming Greens, and the experienced team at Barn Owl Garden Center will discuss essential aspects of edible container gardening, including:
Selecting appropriate containers and growing mediums

Choosing suitable plants for indoor environments

Planting and maintaining indoor edible gardens

Growing microgreens and sprouts 

Troubleshooting common issues
November 8, 2023 –  6:00 – 7:30 p.m.
Barn Owl Garden Center
1N583 Gary Ave, Carol Stream
 Learn more, RSVP and prepare to be inspired for winter gardening!
RSVP for Event
Return to Volunteer Listings & Waiver
Return to Event Calendar